Paul D. Hastings, Ph.D.
Lab Director
Ph.D.
Email: pdhastings@ucdavis.edu 
I am a developmental psychologist and Professor of Psychology, past Chair of Psychology, and past Interim Dean of the School of Education at the University of California Davis. Prior to moving to UC Davis, I completed my studies in Canada at McGill University (B.S.), the University of Toronto (M.A., Ph.D.) and the University of Waterloo Ontario (post-doc), and then worked at the National Institute of Mental Health intramural program (Bethesda, Maryland) and Concordia University (Montreal, Quebec). My graduate research focused on studying parents and parent-child relationships, and the relationship contexts of children's lives – families, peers, communities and cultures – continues to be core parts of my current research. In most of my work, I examine how relationships and life contexts function together with mechanisms of neurobiological regulation to shape adaptive and maladaptive development from early childhood into early adulthood.
GRADUATE STUDENTS

Lauren Gonzalves
M.S.W. from UC Berkeley
M.A. Developmental Psychology, UC Davis
Before coming to UC Davis, I worked as a clinical social worker with children and families with extensive trauma histories. This experience has guided my current research interests in the influence of early life adversity and parent-child relationships on the development of psychopathology. I am especially  interested in the intersection of environmental and physiological risk factors for adolescent suicidality.

Ryan Hodge
B.S. Neurobiology, UC Davis
Email: rthodge@ucdavis.edu
I am a doctoral student in the Human Development program researching the impact of adverse social contexts on the neurobiological mechanisms (e.g., autonomic, neural) that underlie sociocognitive and affective functioning to subserve prosocial behaviors. I am particularly interested in the impact of discrimination, peer rejection, and chronic financial stressors on adolescent development. In my free time, I enjoy traveling, hiking, reading, and cooking new recipes.

Lisa Johnson
B.A. Psychology, Temple University
Email: lisjohnson@ucdavis.edu
I am a doctoral student in the Psychology graduate program researching positive youth development within the context of early adversity. I am especially interested in the interaction of environmental and physiological mechanisms underlying trajectories of adolescent adaptive functioning (e.g., self-regulation, coping, peer competence). In my free time, I enjoy reading surrealist fiction, hiking, and swimming. CV upon request.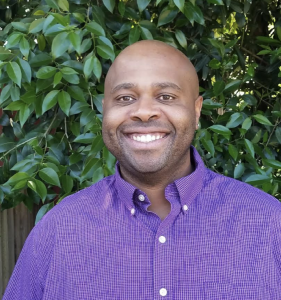 Ryan Manning
B.S. Multicultural Psychology, Cal Poly San Luis Obispo
M.A. Developmental Psychology, UC Davis
I am a graduate student in the Developmental Psychology program studying the mechanisms involved in the development of depressive symptoms in adolescence. Currently, I am investigating the social (e.g. family relationship quality), cognitive (e.g. rumination), cultural (e.g. familismo), and biological (e.g. Anterior Cingulate/Amygdala functional connectivity) substrates that drive depressive symptomatology. I pursue my research interests with the hope of further informing intervention programs targeting depressive symptoms in children and adolescents. In my spare time, I enjoy cooking, finding ways to be physically active (e.g. gym, cycling, sports), and spending time with friends and family. I can provide my C.V. upon request.
Meital Mashash
B.A. Integrative Biology, emphasis in Human Biology & Health Sciences, UC Berkeley
I am a doctoral student in the Human Development program researching the impact of early life adversity on physiology and health. My current research focuses on the long-term effects of childhood adversity on inflammation, depression and obesity. I am interested in further studying the psychosocial and neurobiological mechanisms underlying maladaptive development, and I aim to explore resilience factors (e.g., genetics, parenting, attachment) that may buffer individuals from the negative consequences of early life adversity. In my free time I enjoy dancing, swimming, doing arts and crafts, and playing with my dogs.
Lindsey Partington
M.A. Developmental Psychology, Claremont Graduate University
I am a doctoral student in the Human Development program researching parental socialization of children's positive socioemotional development. I am particularly interested in the interaction between positive parenting practices and children's autonomic physiology in influencing children's well-being and prosocial development. In my free time, I enjoy outdoor recreation, baking bread, and playing with my cat and dog.
Elisa Ugarte
B.A. Arts and Humanities, Pontifica Universidad Catolica de Chile
M.A. Human Development and Education,
UC Berkeley
I am a doctoral student in Human Development broadly interested in how unpredictability shapes children's and youth's physiology and mental health. In particular, how unpredictability at different time scales, such as war displacement or fluctuations in day-to-day maternal mood, relates to neurobiology and psychopathology. Before coming to UC Davis, I worked as an elementary school teacher with underserved children and families in Santiago, Chile. This experience inspired me to learn how stressors get under the skin with the purpose of promoting social, health, and educational justice for Chilean children and youth's biobehavioral development. In my free time, I enjoy hanging out with friends, hopefully around a bonfire, eating Lindsey's bread, and all Harry Potter things.
JUNIOR SPECIALIST
Enya Daang
B.A. Cognitive Science, UC Berkeley
I am a junior specialist for the HERD and TEEN Lab at UC Davis. Before this, I was involved in the Emotion and Emotion Regulation Lab and the Center for the Built Environment at UC Berkeley. I am broadly interested in exploring how different environments and cognitive processes play a role in physical and emotional well-being. Outside of research, I love trying new foods, knitting, and watching Studio Ghibli films.
RESEARCH ASSISTANTS
Ritika Gupta
I am a third year BioPsychology major and a Neuroscience minor. I am interested in studying the way that neurobiological factors impact behavior and adolescent development. I hope to attend graduate school for Clinical Psychology with an emphasis in neuropsychology or multicultural community. In my free time, I like to design, run, spread awareness for mental health, and advocate for social change.
Kristen Li
I am a second-year undergraduate student majoring in Biological Psychology at UC Davis. I am interested in the effects of environmental factors on the development of children, and how social interactions influence depression and anxiety in adolescents. I would like to pursue a graduate degree in Clinical Psychology and become clinical therapist. In my free time, I enjoy cooking and travelling.
Maria Paula Loc
I am currently a 4th year Human Development Major.
I am planning on pursuing a nursing degree
and moving to Northern California full time after graduation
In the mean time I'm enjoying working in the lab
and gaining some hands on experience in psychology,
a field I've grown to love and admire!
During my free time, I hike, paint, bake, and occasionally volunteer at the hospital!
Preetha Vellayapan
I am a fourth year psychology major with minors in education and community regional development. I am interested in how social environments impact a child's psychological and physiological responses and how that understanding can influence interventions and public policy. In the future I would love to teach or write education policy informed by psychology and possibly pursue a PhD in developmental psychology. I'm my free time I love to run, watch musicals, and make kombucha.